---
Ambulatory Surgery Center Profiler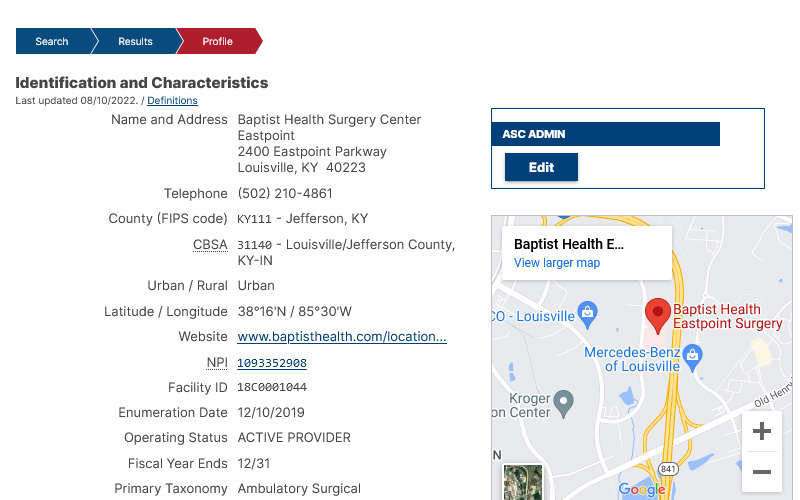 As services continue to shift towards an outpatient setting and away from the acute care hospital campus, examining the role Ambulatory Surgery Centers play in the continuum of care is more important than ever. We applied the same methods used for collecting our hospital profile data towards aggregating current and cleanly formatted profile information for ASC's nationwide. This includes facility names, websites, phone numbers, physical location. As with our hospital profile data, these points are continuously updated. National Provider Identifiers (NPI) as well as Medicare Facility ID's are matched with our profile data to merge with other datasets.
Claims data, from the Medicare Ambulatory Surgical Center Payment System Limited Data Set, are included in column sortable tables at the procedure code, surgical subsection, procedure type and APC levels. These data are updated each year with the Medicare OPPS proposed and final rules.
Quality data from the Ambulatory Surgical Center Quality Reporting (ASCQR) Program is also included for each facility and updated as released by CMS each quarter.
For further information