---
Clinical Cost Analyzer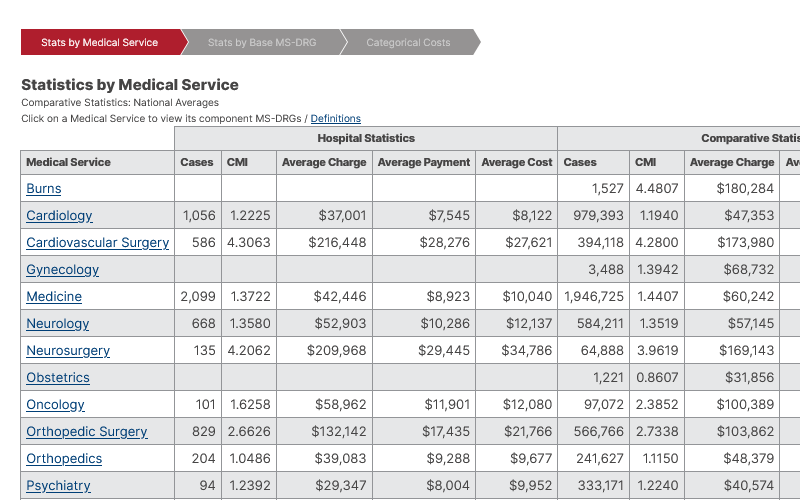 Many clients are stunned to discover the power and versatility of the Clinical Cost Analyzer. It provides three levels of utilization and cost information which enable an analyst to drill down from medical service statistics (e.g. Cardiovascular Surgery, Neurology, Orthopedic Surgery, etc.), to the specific MS-DRGs of its patients, and even to individual cost centers (i.e. routine services, special services, and departmental services such as CT, Lab, Pharmacy, etc.).
The app also provides comparative data to help identify areas where improvements might be possible for a hospital. National averages are available or you can define your own peer groups for comparison.
The tool uses Medicare claims data for utilization statistics and allocates costs on the basis of departmental cost to charge ratios from a hospital's corresponding cost report. Take a look at the sample report to see what this amazing app can help you achieve.
For further information