---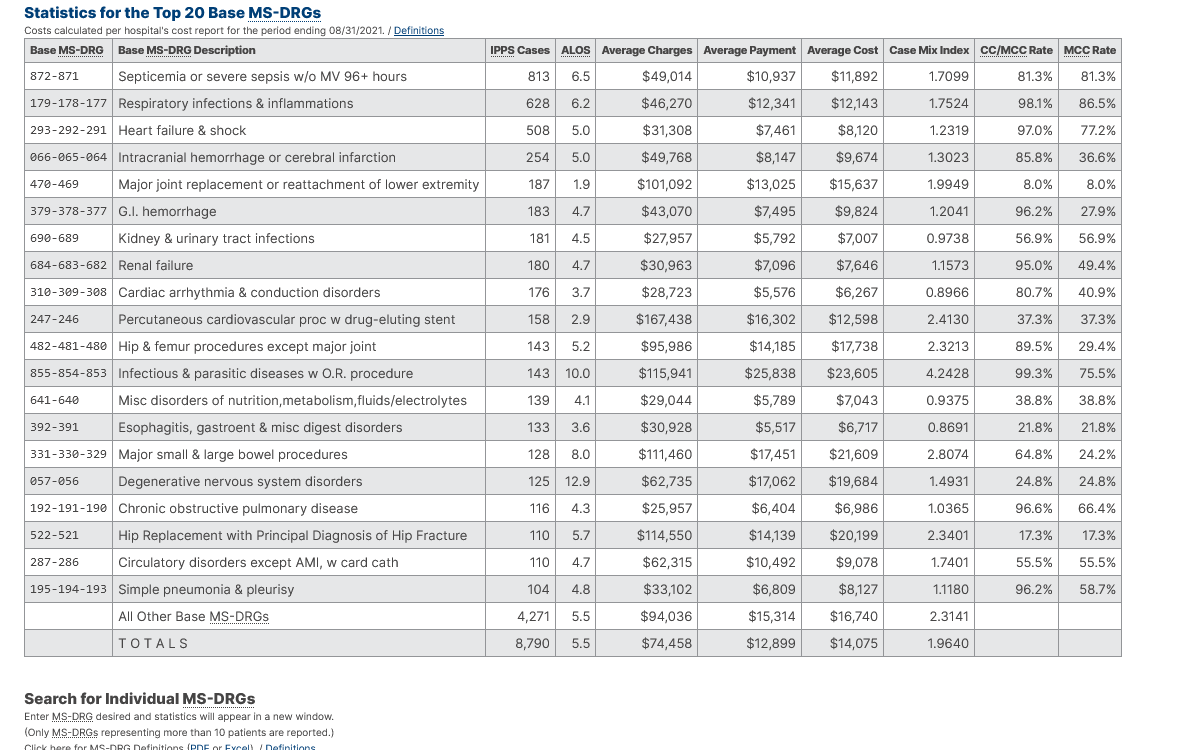 The Inpatient Utilization Report provides a granular look at a hospitals Medicare IPPS caseload. It concentrates on the twenty highest volume MS-DRGs which typically represent more than 60% of total. It details patient admissions, average lengths-of-stay, average charges, average payment, and average cost. A lookup feature is also provided for MS-DRGs that are not included in the Top 20.
The report also provides the case mix index and MS-DRG complication rates which are important measures of severity as well as other useful statistics by Medical Service, med/surg mix, major discharge destinations, and special unit volumes. Medicare patient origin statistics are also reported.
This is an extremely robust report that supports executive oversight of the Medicare line of business and helps to identify any unexpected variations.
For further information